New Entertainment Coming…One more tip before it's live Sent Tuesday, August 6, 2013
The Project AWOL reality show is getting closer and closer.
In fact, we are discussing the launch tonight at 9p on our team webinar
You can be one of the first guests to watch episode 1 of season 1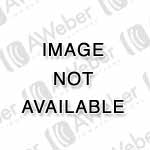 This may sound a little crazy, but I believe this show is a bigger deal than a summer blockbuster.
Let me explain:
People all over the nation (and the world) follow the buzz of a summer blockbuster
sometimes weeks in advance. I know my friends did before
Guiermo del Toro's recent flick
Iron Man 3,
Ridley Scott's Prometheus
and others.
They start researching insider info before the movie's release date.
They get focused. They anticipate a great time.
I get pumped up for a great blockbuster,
but I also realize ..life goes on.
Same as it did before.
Project AWOL show is different.
You are going to witness proven life-changing information.
You are going to be given solutions that immediately
improve the quality of your life
I believe this first episode is a bigger deal
than even the biggest summer blockbuster.
It is about us, real people who make changes.
I'm reposting "Create A Life With Project A.W.O.L." to make sure you're 100% prepared:
http://followkarenellis.com/2013/07/29/what-would-you-do-to-have-a-great-lifestyle/
&
I posted Project A.W.O.L.'s photo album from Thailand just for fun!
To OUR Success!
Win Win Win
Karen Ellis